Summary
Dirty Deed is a classic analog "dirt" pedal with elements of distortion, fuzz, and overdrive, for rock'n'roll crunch to ear shattering metal tones.
Description
The Dirty Deed distortion pedal delivers a wide range of tonal properties designed to capture the character and responsiveness of a classic overdriven tube amp.
A pair of MOSFET transistors allow Dirty Deed to evoke tube-like harmonics and lush sustain that come only from dangerously pushed amplifiers. The active EQ provides 12dB of treble and bass boost/cut, making it versatile enough for several different genres. With its thick, beefy distortion, this true-bypass pedal will allow you to get as dirty as you want to be, from a sparkling hard rock crunch to extreme metal overdrive.
Like all of our pedals, Dirty Deed is designed and assembled at our Santa Barbara, California factory by the same team responsible for our legendary pickups.
Videos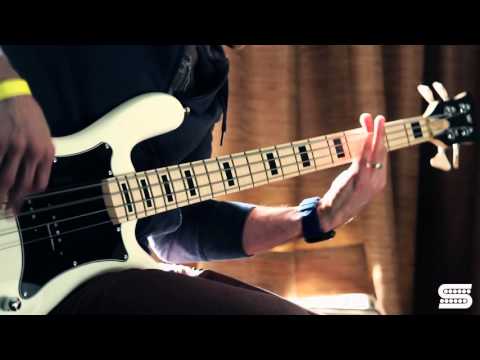 Seymour Duncan- Amos Heller Rocks the Dirty Deed and Shapeshifter Pedals
Amos Heller, bass player for the Taylor Swift Band, jams with the Dirty Deed distortion and the Shapeshifter Tremolo pedals. The Dirty Deed functions as an awesome bass guitar distortion, and blended with the Shapeshifter, you can get some really inspiring and creative tones.
Seymour Duncan Dirty Deed Distortion for Hard Rock Tones
Gord Olson demonstrates how the Dirty Deed sounds for hard rock rhythm and lead tones, with a little help from the Vapor Trail Delay.
Dirty Deed Distortion Pedal
The Dirty Deed Distortion pedal is a high-gain, straight ahead rock distortion pedal that provides classic full sounding distortion to a clean amp (Fender), or a bold, rich overdrive to an already dirty rig (Marshall).