Steve Bailey 3-Band
$329.00
Steve Bailey signature active soapbar pickup set with 3-band active Tone Circuit system for 6-string electric fretless bass.
TECH SPECS
DCR – Short for DC Resistance, is measured in Ohms and is the total resistance of the copper wire wound around a coil form. The length of the coil form, the number of turns and the gauge of wire all affect the DCR reading. DCR is often used as a gauge of output because as the turns increase, so does the output, though magnet type and the coil geometry also influence output.
Magnet – We use several different magnet formulations: Alnico 2, Alnico 3, Alnico 4, Alnico 5, Alnico 6, Alnico 8 and Ceramic 5/8. In the case of pickups, the most significant characteristic is the gauss strength, which is a measure of the density of the magnetic field. Of the magnets we use, Alnico 3 has the lowest gauss strength. From there in order of ascending strength you have A2, A4, A5, A6, Ceramic and A8. As the gauss strength goes up, so does the output. The magnets at the lower end of the scale tend to produce a softer attack and a degree of "bloom" to the envelope of the note. Ceramic magnets should be considered as an individual case because they do not contain any nickel or iron. This has the effect of decreasing the inductance of the pickup and significantly raising the resonant frequency. It is for this reason that many consider ceramic magnets to have a brittle sound, not their gauss strength. Looking at this from another point of view, ceramic magnets can be said to produce increased clarity, better note definition and faster response to picking.
Output – The overall output of a passive pickup is influenced by several design factors: number of turns of wire on the coil(s), strength of the magnet, coil geometry and magnetic circuit geometry.The output of an active pickup is influenced by the same factors but is predominantly determined by the design of the onboard preamp.
Product Details
Description
Steve Bailey is a world-renowned player whose signature 6-string fretless bass demands a pickup system that can handle a diverse range of musical styles with equal power and finesse. Steve wanted to use one pickup that would handle all his musical efforts, both on stage and in the studio. Steve's wishes were granted with this pickup/preamp set.
Diverse tone and articulate, detailed performance from the neck and bridge active soapbar pickups can handle the wide range of musical styles Steve performs. This one set of pickups takes Steve from a solo performance with slap grooves and shimmering harmonics to a straight-ahead rock show to a jazz tracking session with ease. His tone is crystal clear yet powerful, punchy yet refined. If you have exacting standards about your tone, we believe this set is for you.
The 3-band Tone Circuit provides bass, mid, and treble controls, a master volume, a blend control, and our special frequency contour switch. This preamp was voiced by Steve Bailey to have 3-bands of focused EQ, together with a switch that engages a frequency contour optimized to bring out fretless harmonics as well as mid-range boost. The frequency contour is engaged by pulling up of the volume control. There are two small trim pots on the circuit board can be tweaked to preset the frequency contour EQ just the way you want.
This system can be installed in any fretless bass that has space for 4 control knobs (volume/freq switch, blend, mid-range control, and concentric bass and treble controls) and a single 9v battery in the control cavity. Two 9v batteries can be wired together in series for added headroom. We include all necessary mounting hardware high-quality potentiometers on pre-wired harness; battery clip; and black anodized, knurled, dome-style knobs. Battery life is approximately 1,000 continuous hours per set.
Hand built in Santa Barbara, CA, the Steve Bailey System includes neck and bridge pickups and is available in 2-band or 3-band Tone Circuit built for use with active pickups.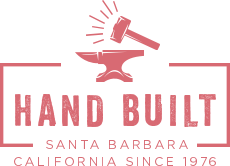 Hand Built in California. Period Correct. Every Time.
Our team of master builders have been with us for an average of 21 years—they take pride in crafting our products to create the most amazing sound possible.
Take Your Tone For A Test Drive
If you're not 100% pleased with the sound of your Seymour Duncan pickups, you can exchange them for up to 21 days after purchase. This offer applies to any pickups bought from an authorized Seymour Duncan dealer in the USA.