Triple Rails™
$329.00
With three ferocious Hot Rails pickups and the Liberator system, this prewired Stratocaster pickguard turns any Strat guitar into a fire-breathing beast.
TECH SPECS
DCR – Short for DC Resistance, is measured in Ohms and is the total resistance of the copper wire wound around a coil form. The length of the coil form, the number of turns and the gauge of wire all affect the DCR reading. DCR is often used as a gauge of output because as the turns increase, so does the output, though magnet type and the coil geometry also influence output.
Magnet – We use several different magnet formulations: Alnico 2, Alnico 3, Alnico 4, Alnico 5, Alnico 6, Alnico 8 and Ceramic 5/8. In the case of pickups, the most significant characteristic is the gauss strength, which is a measure of the density of the magnetic field. Of the magnets we use, Alnico 3 has the lowest gauss strength. From there in order of ascending strength you have A2, A4, A5, A6, Ceramic and A8. As the gauss strength goes up, so does the output. The magnets at the lower end of the scale tend to produce a softer attack and a degree of "bloom" to the envelope of the note. Ceramic magnets should be considered as an individual case because they do not contain any nickel or iron. This has the effect of decreasing the inductance of the pickup and significantly raising the resonant frequency. It is for this reason that many consider ceramic magnets to have a brittle sound, not their gauss strength. Looking at this from another point of view, ceramic magnets can be said to produce increased clarity, better note definition and faster response to picking.
Output – The overall output of a passive pickup is influenced by several design factors: number of turns of wire on the coil(s), strength of the magnet, coil geometry and magnetic circuit geometry.The output of an active pickup is influenced by the same factors but is predominantly determined by the design of the onboard preamp.
OUTPUT
(Choose dropdowns to display)
DCR:
(Choose dropdowns to display)
Product Details
Description
This prewired Stratocaster pickguard assembly comes with the high-octane Triple Rails pickup set, that includes three of our high output Hot Rails pickups. It will turn your Strat into a beast with huge humbucker tones that no other pickups can deliver. Chords will be crunchy, with lots of midrange harmonics, and leads will scream.
Any future pickup changes you choose to make will be a snap with the Liberator solderless system Its screw-clamp connector accepts bare or tinned pickup leads. Simply use the provided screwdriver to tighten the connector for torqued-tight tone. Future pickup changes are fast and solderless. We use the highest-grade pots, switches and jack components on this pickguard to give your guitar an instant electronic upgrade.
Hand built in Santa Barbara, CA, these pickups all use a ceramic bar magnet, come with a 4-conductor lead wire, and are wax potted for squeal free operation. The pots, selector switch, and cap, are all high quality, and we use vintage style cloth push back wire for all of the connections. This white, 3-ply Stratocaster pickguard uses an 11-screw hole "USA" pattern.
Wiring
Content will be updated soon!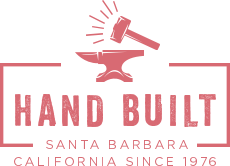 Hand Built in California. Period Correct. Every Time.
Our team of master builders have been with us for an average of 21 years—they take pride in crafting our products to create the most amazing sound possible.
Take Your Tone For A Test Drive
If you're not 100% pleased with the sound of your Seymour Duncan pickups, you can exchange them for up to 21 days after purchase. This offer applies to any pickups bought from an authorized Seymour Duncan dealer in the USA.